This Prestashop Addons available at Prestashop marketplace helps to make notes of business activities products, orders, suppliers, customers, shipments, sales etc
We have notes feature in our mobile smart phone to make notes of activities same way this module in back-office helps administrator to make note of shop related activities.
Features
– Make note of shop business activities products,orders,suppliers,customers,shipments,sales etc
– Search notes using title and dates.
– Helps to save business information for long term in an organize way.
– Helps to store information related meetings,conversions,contacts,action plans etc.
Benefits for Merchants
– Boosts comprehension,retention,prioritizing skills,improves organization skills,increases creativity
– Keeps you alert,engages your mind,emphasizes and organizes information and creates a condensed record for store.
– Despite popular opinion, note-taking has not disappeared, it has been revolutionized. Researchers found that if important information was contained in notes,it had a 34 percent chance of being remembered. Information not found in notes had only a five percent chance of being remembered
– An increasing number of sources try to synthesize the implications of research on note-taking to benefit and advise educators,businessmen.
Installation
– Upload module zip file from back-office Module & Services menu tab
– Install module using install button.
– Position module in left menu using Modules & Services => Positions Drag and Drop option.
– Clear cache from Advance Parameters => Performance (if possible force compilation)
Please visit website for details information about each extension , demo URLs and pricing information.
BUY USEFUL PRESTASHOP MODULES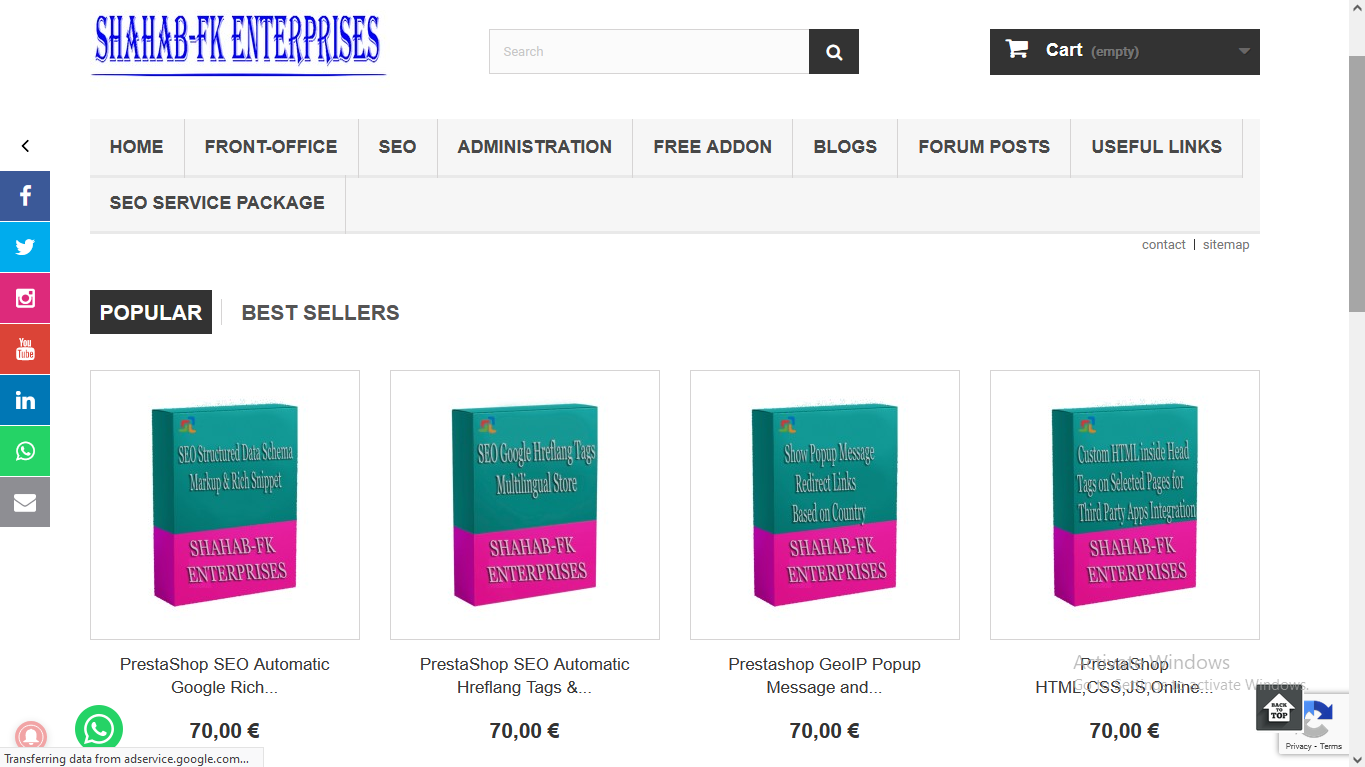 Prestashop Addons Marketplace URL