This prestashop addons helps merchant to showcase social media links of facebook,googleplus,linkedin,twitter,pinterest,linkedin in side menu on home screen
Social media is considered the most popular media in the world, and is quickly becoming a MUST to include in a company's marketing campaigns. Social marketing is very new, and companies must stay on top of how to use these tools to improve their positions in their industries.
Social media pages are indexed by the search engines, allowing greater search engine optimization and leading to more cross-promotion in other social and email marketing channels
Social media profiles work perfectly well with your website to promote your online business. Using links on your website plays a major part in its search engine rankings. Google for example will automatically associate your social media pages with your company when recognising the links on your website.
Creating your own website is a great way to reach a number of people in order to promote.
This helps to increase popularity of your store among people.
Features
– Facility to add title and url of different social media platform from back-office.
– Show interactive side menu on home page on different position.
– Helps to increase social popularity of the shop.
– Search facility in back-office.
– Helps in link building from high pr and popular website.
– Helps to get targeted audience.
– Support multiple browsers and operating systems.
– SEO friendly.
– Support all browsers: Firefox, Chrome, IE, Safari etc.
– Light weight. (Smaller file size which load faster.)
– Increase sales, conversion rates and products promotions.
– Maintain existing customers & Attract new customers.
– Lower marketing expenses, exposure to potential customers, reach targeted audiences.
– Compatible with PrestaShop 1.5.x,1.6.x and 1.7.x.
– Multiple browsers compatibility(IE, Firefox, Opera, Safari,Chrome and Edge).
– Mobile,Tablet and all device compatible.
– Multi-language and Multi Store compatible.
– 24*7 Support
Benefits to Merchants
– Customer's trust your products & services.
– Maintain existing customers & Attract new customers.
– Increase in sales and store traffic.
– Lower marketing expenses,exposure to potential customers,reach targeted audiences.
Benefits to Customers
– Customer relationship improvement and management.
– Customers easily know about your products,services,events and engagement in store.
Installation
– Upload module zip file from back-office Module & Services menu tab
– Install module using install button.
– Visit module management page from back-office "More" area (section)
– Please watch module installation,configuration and how to use video on our youtube channel.
– Module works without doing any change in existing Prestashop file so that existing customization and theme change do not effect.
– This prestashop addon was developed for versions 1.5.x,1.6.x and 1.7.x, guaranteeing full compatibility with PrestaShop's ecommerce software.
– We provide free technical and feature support in installation,configuration, as well as access to updates available for this product.
BUY USEFUL PRESTASHOP MODULES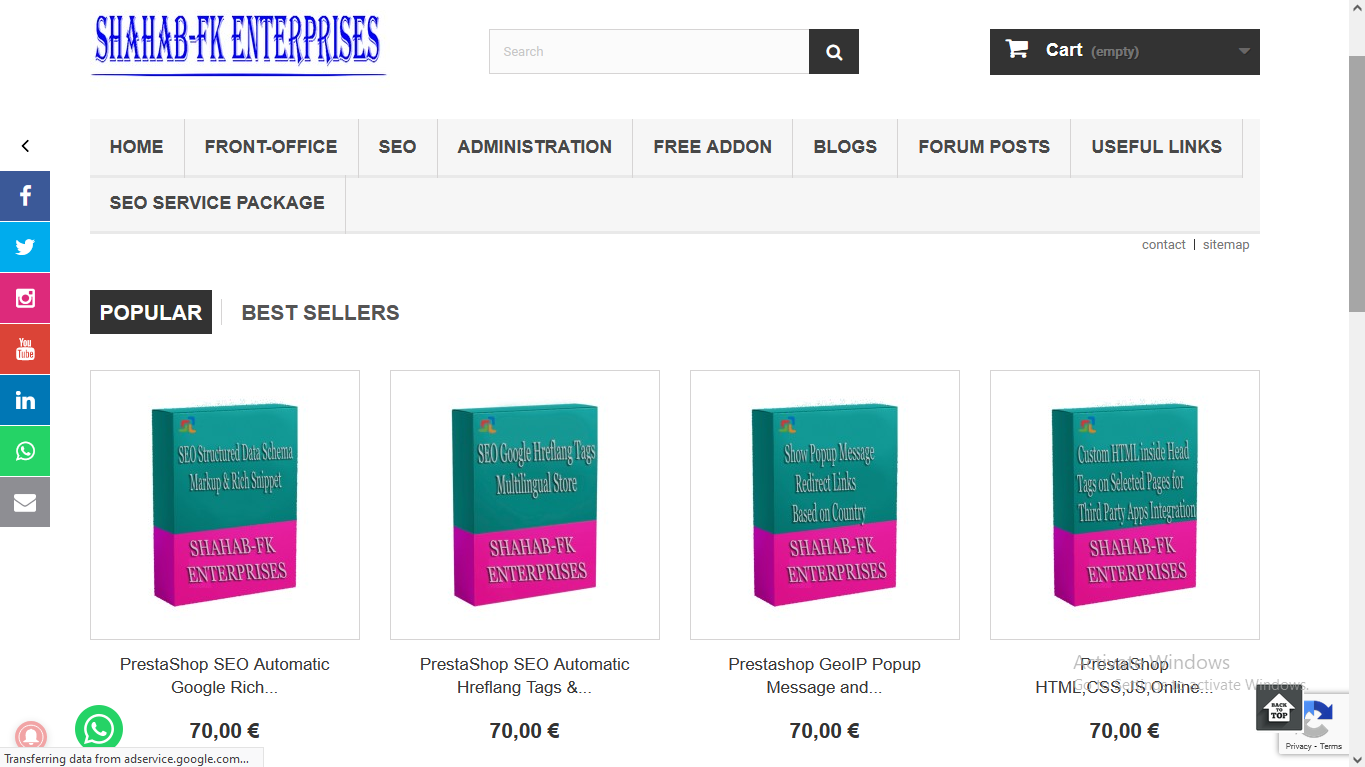 Prestashop Addons Marketplace URL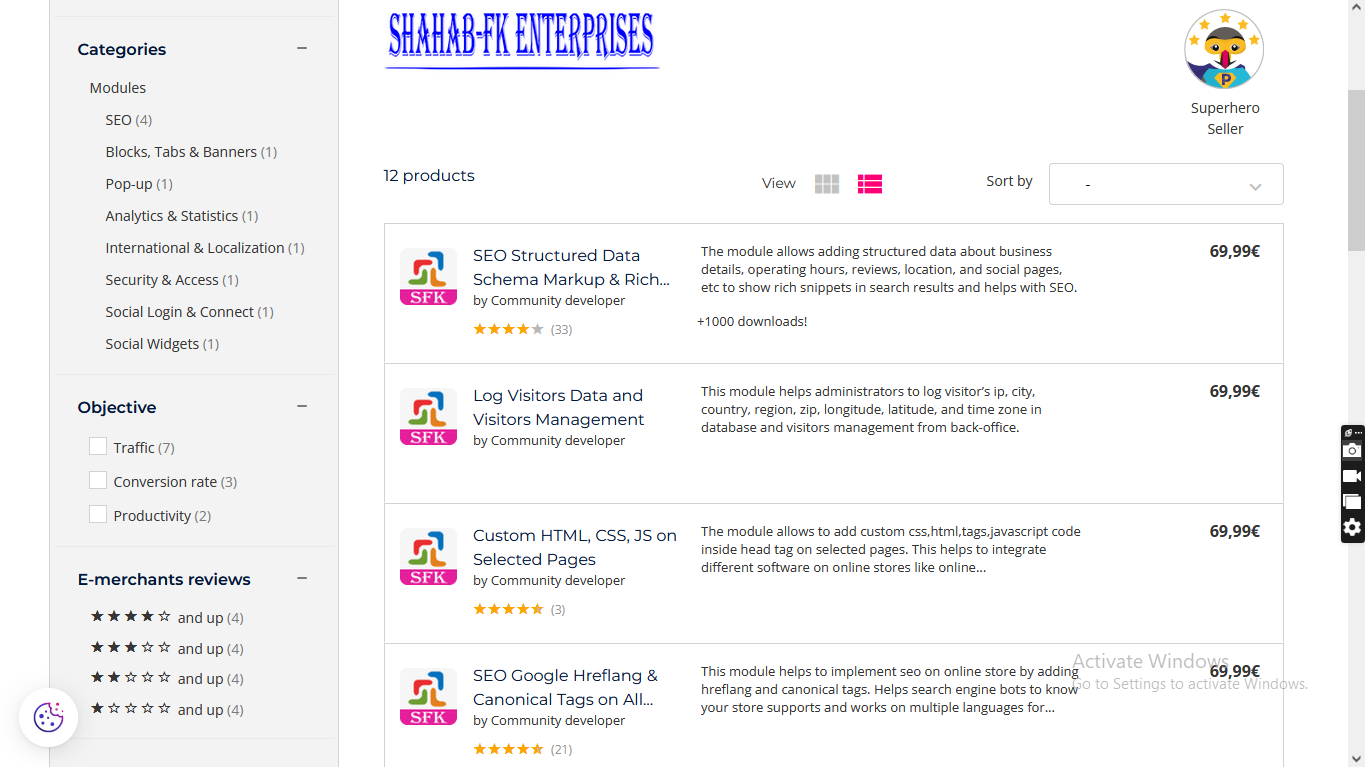 Below is youtube demo link.