This PrestaShop addons helps to show pop-up for visitor age verification with image,buttons,dates and other options.
The module shows pop-up to visitor on your website for the first time to verify and confirm that they have the required age to be able to view the website content.
The module helps to show pop-up for different store languages based on settings from back-office. For example German store will show pop-up German language,French store will show pop-up in French ,Spanish store will show pop-up in Spanish language etc.
Age verification is a necessary measure for websites, which may contain explicit content that is allowed to view for adults only. For such sites we have developed a special module which prompts visitors with a pop-up where they have to confirm that they have come of age to be able to access the content of the site.
Features
– Facility to add custom image and text on the verification pop-up.
– Facility to add multi-lingual labels for buttons and links to redirect.
– Show different pop-up for different languages of store visitors.
– Show pop-up only one time for each new browser session.
– It works with multiple browsers and operating systems.
– Works with mobile phone browsers and tablets.
– The age verification popup manage the look and feel of the website.
– The color picker tools allow you to change the text and buttons color effectively.
– Compatible with PrestaShop 1.5.x,1.6.x and 1.7.x.
– Multiple browsers compatibility(IE, Firefox, Opera, Safari,Chrome and Edge).
– Mobile,Tablet and all device compatible.
– Multi-language and Multi Store compatible.
– 24*7 Support.
Benefits for Merchants
– Merchants can manage all settings like pop-up message ,buttons label,links to redirect , custom image and text from back-office.
– Easy to install and use. Quick Integration.
– Fully responsive 100%.
– Full documentation and Multi-lingual support.
– Quite simply, age verifying is to protect both parties – it protects the online seller by ensuring no products are sold to anybody underage, and it protects the customers by eliminating the chance of children under 18 receiving goods they'd not be able to buy over the counter.
– Helps eliminate age-restricted product sales to minors online
– Prevents minors from accessing restricted content
– Increases protection of your business
Benefits to Customers
– Customer relationship improvement and management.
Installation
– Upload module zip file from back-office Module & Services menu tab
– Install module using install button.
– Visit module management page from back-office "More" area (section)
– Please watch module installation,configuration and how to use video on our YouTube channel.
– Module works without doing any change in existing PrestaShop file so that existing customization and theme change do not effect.
– This PrestaShop addon was developed for versions 1.5.x,1.6.x and 1.7.x, guaranteeing full compatibility with PrestaShop's ecommerce software.
– We provide free technical and feature support in installation,configuration, as well as access to updates available for this product.
BUY USEFUL PRESTASHOP MODULES

PrestaShop Addons Marketplace URL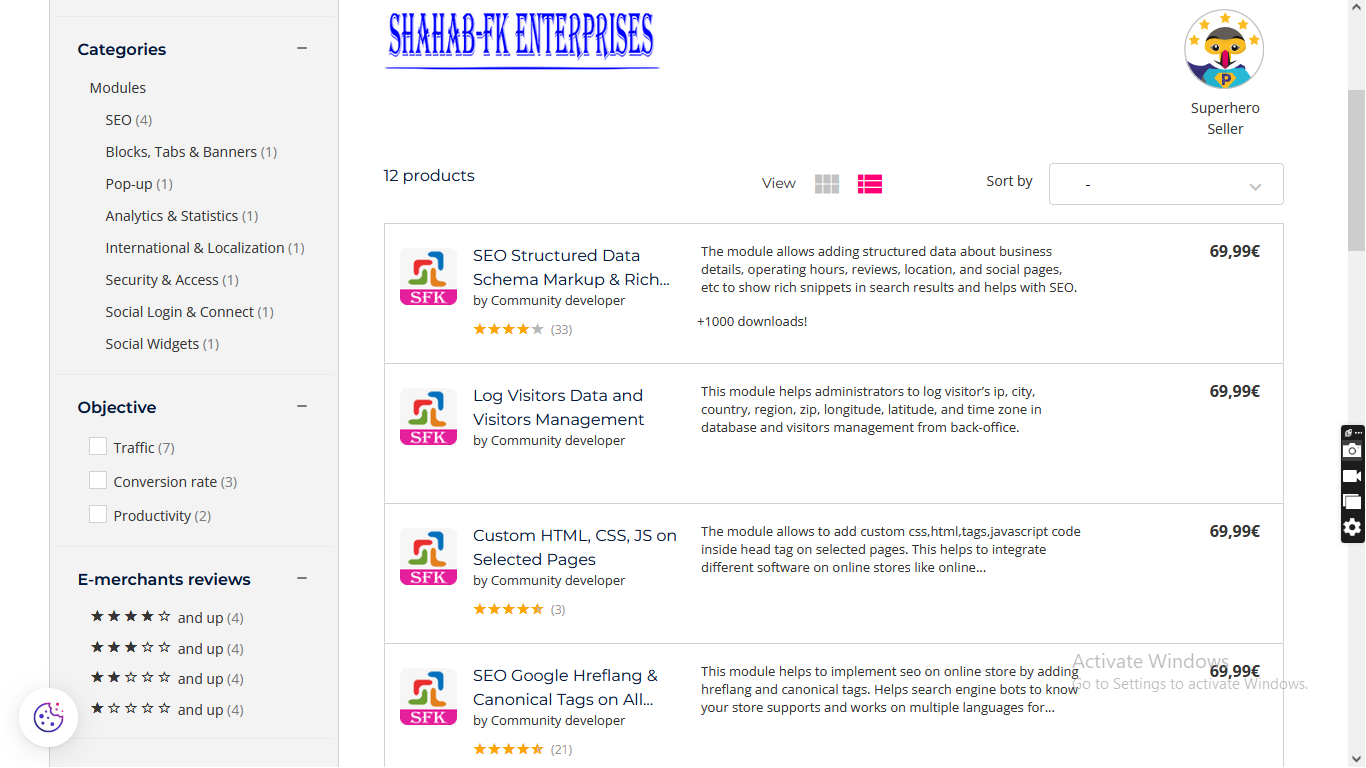 LIKE & SUBSCRIBE TO OUR CHANNEL.
https://www.youtube.com/channel/UCf3xPLKNIGTwj0Mxtln_CJg/videos

LIKE & SUBSCRIBE TO OUR CHANNEL.
https://www.youtube.com/channel/UCf3xPLKNIGTwj0Mxtln_CJg/videos