This PrestaShop addons available at PrestaShop marketplace helps administrator to add testimonials of customers from back-office and showcase in front-office on selected categories and languages.
This module helps to show testimonial block on selected category based on selection from back-office and show block different for multiple languages store. For German store different block information and French store different block information.
This will helps to gain customer confidence in your shop and proof of good and professional customer service from shop.
Customer testimonials can be a key factor in promoting new business or attracting new customers. They present an honest, unbiased voice about your product and company, which allows potential customers to establish an air of trust.
According to research a potential customer is more likely to purchase your product or contact your company when you can articulate your message with a reference or story from a happy customer.
Features
– Facility to add customers testimonials from back-office with name and details information.
– Search facility in back-office.
– Showcase testimonials in front-office
– Facility to change testimonials on time interval. This will allow showcasing multiple testimonials on 8000 mill sec interval.
– It works with multiple browsers and operating systems.
Benefits for Customers
– Customer trusts your products & services.
– Maintain existing customers & Attract new customers.
– Increase in sales and store traffic.
Installation
– Upload module zip file from back-office Module & Services menu tab
– Install module using install button.
– Position module in left menu using Modules & Services => Positions Drag and Drop option.
– Clear cache from Advance Parameters => Performance (if possible force compilation)
BUY USEFUL PRESTASHOP MODULES

Prestashop Addons Marketplace URL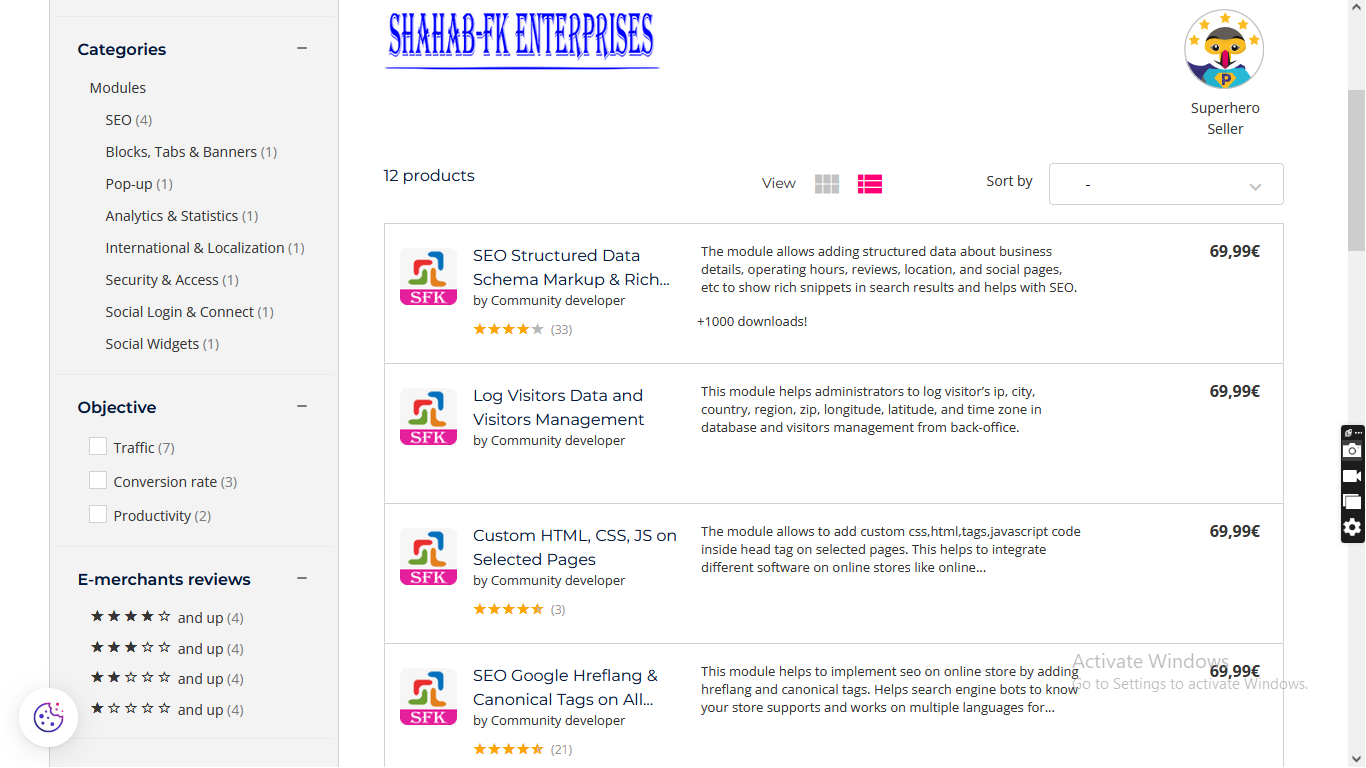 LIKE & SUBSCRIBE TO OUR CHANNEL.
https://www.youtube.com/channel/UCf3xPLKNIGTwj0Mxtln_CJg/videos