This PrestaShop addons shows popup with custom message for selected countries with 2 options button and 2 links to redirect URLs.
Features
– Facility to show pop-up message with custom message using HTML editor for each country.
– Facility to choose different label for 2 buttons and links.
– Show visitor country flag image and store country flag image.
– Show pop-up only one time for each new browser session.
– SEO friendly.
– Support all browsers: Firefox, Chrome, IE, Safari etc.
– Light weight. (Smaller file size which load faster.)
– Increase sales, conversion rates and products promotions.
– Maintain existing customers & Attract new customers.
– Lower marketing expenses, exposure to potential customers, reach targeted audiences.
– Compatible with PrestaShop 1.5.x,1.6.x and 1.7.x.
– Multiple browsers compatibility(IE, Firefox, Opera, Safari,Chrome and Edge).
– Mobile,Tablet and all device compatible.
– Multi-language and Multi Store compatible.
– 24*7 Support
Benefits for Merchants
– Merchants can manage all settings like pop-up message ,buttons label,links to redirect and country from back-office.
– Helps to redirect customer to right store URL
Benefits for Customers
– Easy navigation for customers with button links to redirect links and country flag images.
– Customer will get suitable price and shipping method based on country location.
– Customer see pop-up message as per country location.
Installation
– Upload module zip file from back-office Module & Services menu tab
– Install module using install button.
– Visit module management page from back-office More area (section)
– Please watch module installation,configuration and how to use video on our YouTube channel.
– Module works without doing any change in existing PrestaShop file so that existing customization and theme change do not effect.
– This PrestaShop addon was developed for versions 1.5.x,1.6.x and 1.7.x, guaranteeing full compatibility with PrestaShops ecommerce software.
– We provide free technical and feature support in installation,configuration, as well as access to updates available for this product.
BUY USEFUL PRESTASHOP MODULES

Prestashop Addons Marketplace URL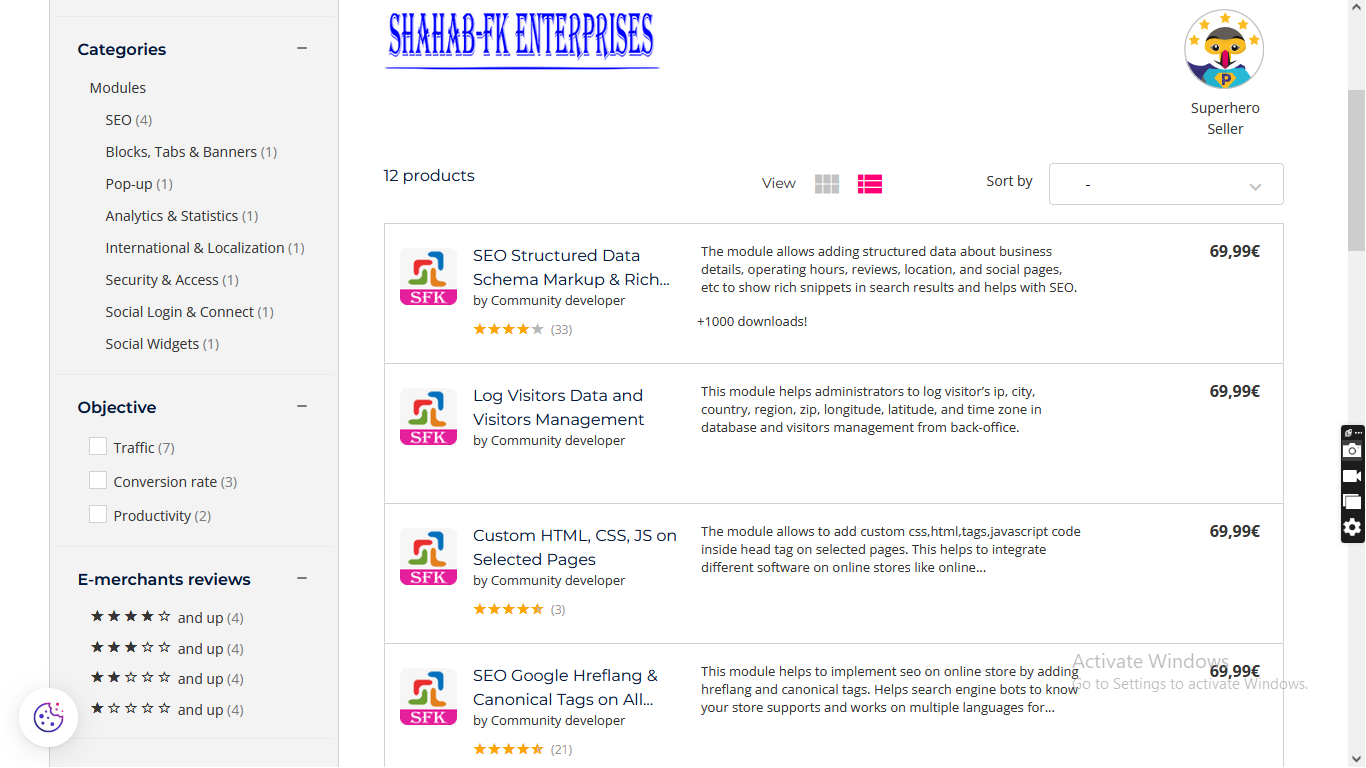 LIKE & SUBSCRIBE TO OUR CHANNEL.
https://www.youtube.com/channel/UCf3xPLKNIGTwj0Mxtln_CJg/videos