PrestaShop addons available at prestashop marketplace helps administrator to add scrolling information based on selected category and language about store, company, products, offers, promotions to increase sales & traffic. Showcase in front-office using scrolling marquee.
This module helps administrator to showcase different data in block for different store based on languages selection from back-office. This allows showing different scrolling data for German store and different popup for French store etc. Also block will be shown only on selected category pages on front-office instead all pages of store.
This helps a way to present customers with updated information in the company.
Keep your customers informed of upcoming or latest events .Create a customer engaging experience while sharing important milestones with the scrolling information addon.
This will helps in digital marketing, Search engine optimization and increase in sales.
Features
– Facility to add scrolling data from back-office showcase in front-office using scrolling marquee.
– Block title and time interval configuration option from back-office.
– It will display the blocks left side or right side of the page.
– The entire module can be managed through back-office.
– SEO friendly.
– Support all browsers: Firefox, Chrome, IE, Safari etc.
– Light weight. (Smaller file size which load faster.)
– Increase sales, conversion rates and products promotions.
– Maintain existing customers & Attract new customers.
– Lower marketing expenses, exposure to potential customers, reach targeted audiences.
– The module can be shown on left and right block of the web page.
Benefits for Customers
– Customer trusts your products & services.
– Maintain existing customers & Attract new customers.
– This module will helps customer to understand your products, services and information about your company and store.
Installation
– Upload module zip file from back-office Module & Services menu tab
– Install module using install button.
– Visit module management page from back-office "More" area (section)
– Please watch module installation,configuration and how to use video on our youtube channel.
– Module works without doing any change in existing Prestashop file so that existing customization and theme change do not effect.
– This prestashop addon was developed for versions 1.5.x,1.6.x and 1.7.x, guaranteeing full compatibility with PrestaShop's ecommerce software.
– We provide free technical and feature support in installation,configuration, as well as access to updates available for this product.
BUY USEFUL PRESTASHOP MODULES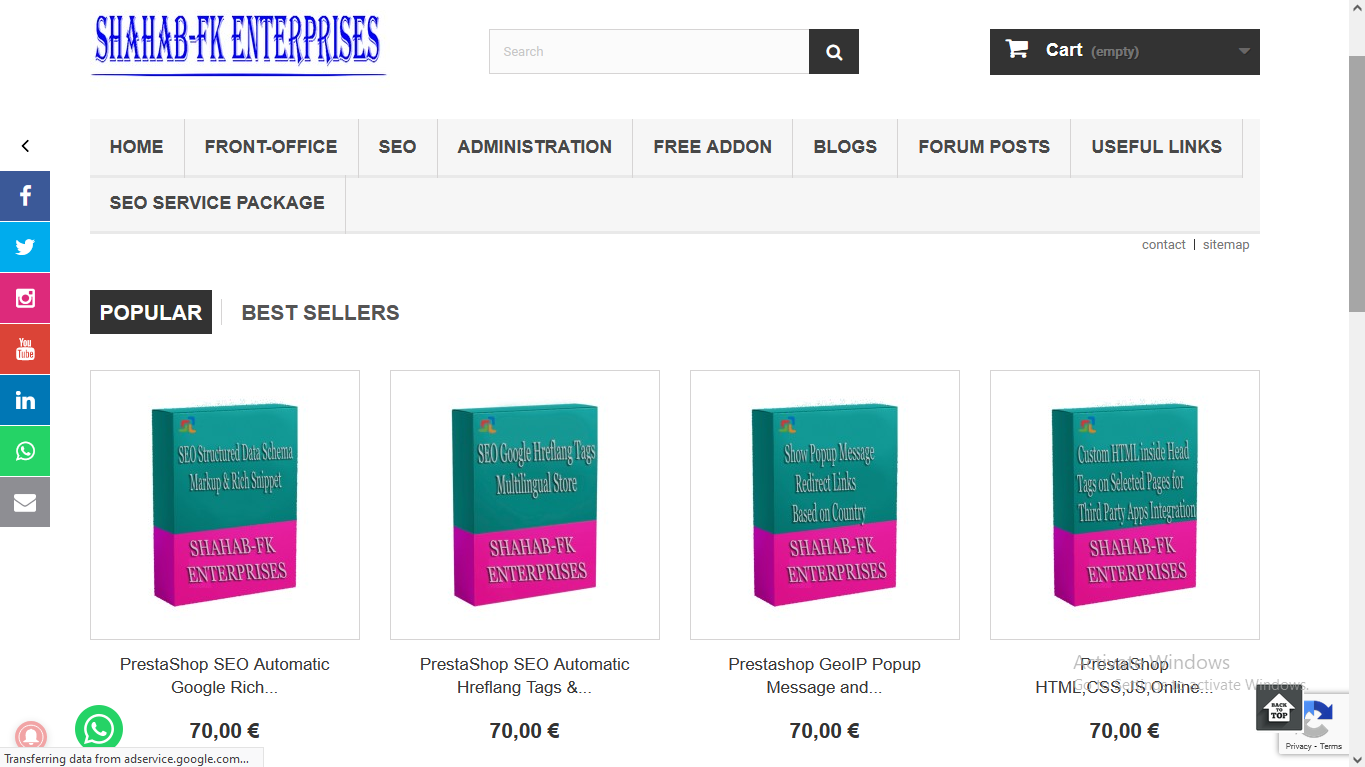 Prestashop Addons Marketplace URL